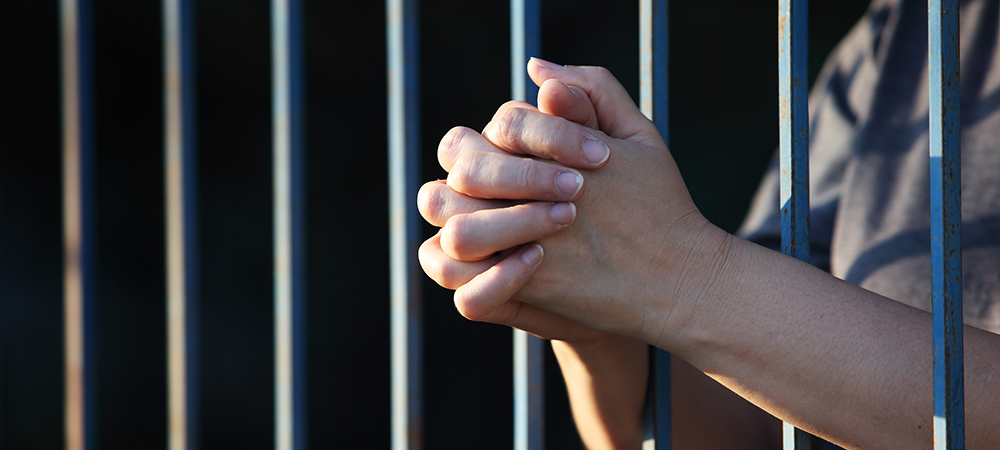 Letters from our Members in Prison
We frequently receive letters from prisoners who are grateful for our monthly leaflets and accompanying letters.  They are happy to know that they can unite themselves to the prayers of millions of Catholics around the world for the salvation of humanity, the Pope's monthly intentions, and one another.  It gives them a sense of purpose and meaning at a time in their lives when they feel abandoned and insignificant.
Here are excerpts from three of those letters:
"Thank you, once again, for sending me your monthly prayer intentions. But also, for letting me be a part of this special prayer ministry.  It makes my heart feel so good that I can serve God in praying for others – worldwide. It just feels good to be useful! While, as a prisoner, my body is limited by the razor wires and guards around me, my spirit and prayers are free to go anywhere in the world where there is a need. Amen! Thank you also for these monthly newsletters you send. It too makes me feel I am a part of reaching out to others.  I'll be praying."
"For well over the past year I have been using the Apostleship of Prayer leaflets along with my rosary to begin each day and while praying the Holy Father's intentions this morning it dawned on me that even here in prison I was a member of the largest faith community in the world. That the very prayers I was saying were being echoed by countless others across the world making me truly feel like a beloved daughter of God and a member of the One true body of Christ.
"As I said, I've been using your leaflets for some time now but it wasn't until this very morning that I gave serious thought to the gift that your apostolate was providing me each month. The gift of inclusion.  The gift of knowing that I matter and that my prayers are needed too.
"So Father, I am writing to thank you for including prisoners, regardless of their ability or inability to make a financial contribution to the Apostleship of Prayer and I wanted you to know that along with the pope's intention I pray daily for this apostolate as well."
"Hello. I receive the Pope's prayer intentions every month.  I am glad that there are programs like yours and others for prisoners. I enjoy them so much because I am a prisoner.  A lot of people write and send things to prisoners, but they only do this a couple times and then they stop. You are one that does it monthly. I have a long sentence and I really get down sometimes.  Going to church, reading God's word and praying work for me.  I know that I am a sinner. And that I cannot do anything without God. Somedays I feel like no one cares or understands what I am going through here. And then I receive something in the mail that talks to me. And today it was the Pope's prayer intentions. So I thank you for doing what you do every day, every month, and every year.  I really enjoy what you do not just for prisoners, but for everyone that you touch." 
Of course we send materials to prisoners at no charge but every so often one of them sends us a small check or stamps to help cover our costs.  We depend on donations from generous souls to make sure that we can continue this growing ministry.
If you would like to help us, please hit the "Donate Now" button below.
If you know someone in prison who would like to become a member or receive materials, please email us at prisonministry@popesprayerusa.net.