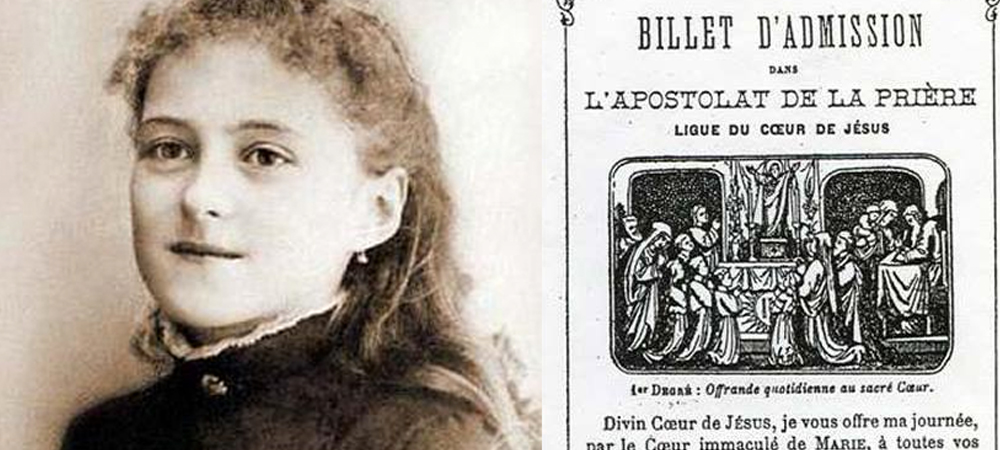 Many saints and blesseds have been connected to the Pope's Worldwide Prayer Network over the years, perhaps by being instrumental in our founding or devoted to our spiritual program in their own lives. We give those we know here, along with a little background.
Saint Therese of Lisieux
Saint Therese joined the Apostleship of Prayer on October 15, 1885 when she was twelve years old. The practice of the Daily Offering planted the seeds for her great spiritual doctrine known as "The Little Way."
Blessed Pier Giorgio Frassati
Pier Giorgio Frassati, another member of the Apostleship of Prayer, was born in Turin, Italy on April 6, 1901. At an early age, Pier Giorgio joined the Marian Sodality and the Apostleship of Prayer.
Saint John Paul II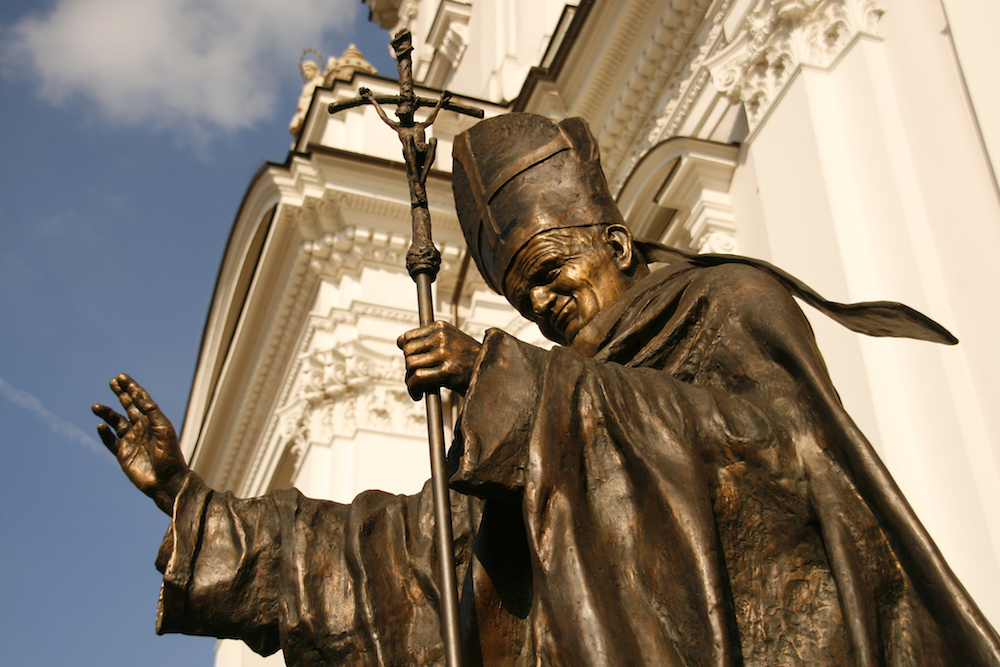 Saint John Paul II was a true supporter of the Apostleship of Prayer. Throughout his life and his pontificate he encouraged people to adhere totally to Christ, and he felt that the Daily Offering, in union with the Sacrifice of the Mass, was the practice of our love for God and for others.
Saint Margaret Mary Alacoque
Saint Margaret Mary Alacoque, known as Marguerite-Marie in her native France, piously promoted devotion to the Sacred Heart of Jesus. The task given her by Christ was to teach and encourage devotion to His Sacred Heart. It was based on this inspiration that Saint Margaret Mary was moved to establish the Holy Hour and Sacred Heart Devotion in the modern form.
Saint Claude de la Colombiere
Claude de la Colombiere is best known for his association with Saint Margaret Mary Alacoque and the devotion of the Sacred Heart. In 1675, after his solemn profession as a Jesuit, he was appointed superior at Paray-le-Monial, in which the convent of Saint Margaret Mary was located. Here he became her spiritual director, encouraged her in the spread of the devotion to the Sacred Heart, and was described by our Lord as His "faithful and perfect friend."
Saint Ignatius of Loyola
Saint Ignatius of Loyola, the founder of the Society of Jesus, was born in 1491 in the Basque Country of Northern Spain to a distinguished family. Ignatius was able to recognize that God was leading him to follow a path of service. Out of this experience he wrote his famous "Spiritual Exercises."
Saint Caterina Volpicelli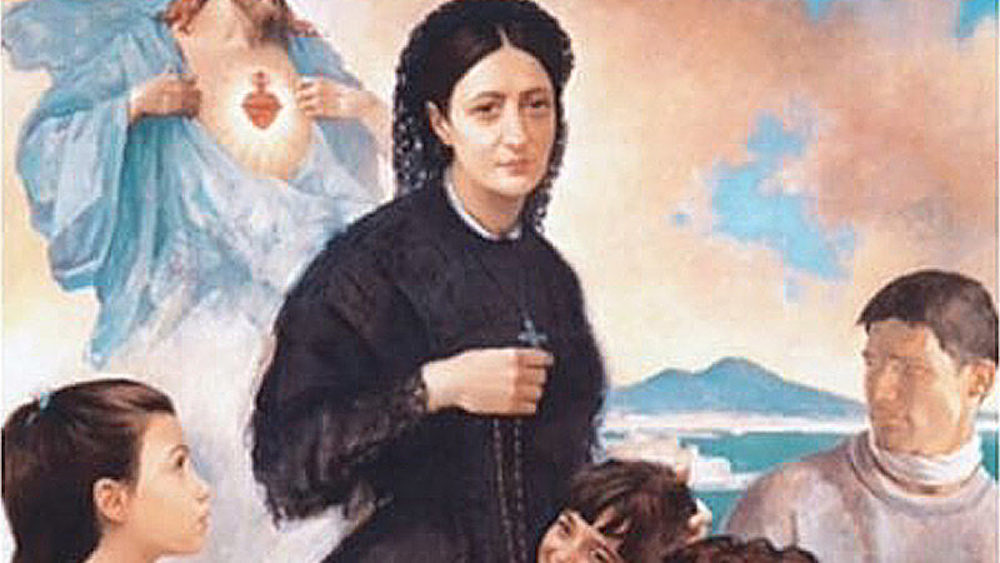 Caterina Volpicelli was born into an upper middle-class Neapolitan family on 21 January 1839 from which she received a sound human and religious formation. She joined the Third Order Franciscans and there learned about the devotion to the Sacred Heart of Jesus. Caterina's confessor showed her the monthly leaflet of the Apostleship of Prayer in France; from him she received detailed information about this new association with the diploma of Messenger, the first in Naples. The Apostleship of Prayer would be the cornerstone of Caterina's whole spiritual edifice and would permit her to cultivate her ardent love of the Eucharist and her outreach to others.
Saint Louis Guanella
Fr. Guanella was born in 1842, died in 1915, and was beatified by Pope Paul VI in 1964. On July 1, 2010 Pope Benedict approved a miracle attributed to his intercession, thus opening the way for his canonization. It's clear that devotion to the Sacred Heart was the inspiration for all he did.  He always promoted the Apostleship of Prayer wrote: "The Apostleship of Prayer is like the center of the devotion to the Sacred Heart of Jesus. The prayer of the agonizing Jesus pierces the Heart of God. This prayer, thus passing through the Sacred Heart, penetrates heaven and earth. In supplicating, the fervent Christian imitates this prayer of the Divine Incarnate Word. Thus the prayer of the good people sustains the world today, that it may not crash under the weight of iniquity."