On the evening of the third day of this Latin American "Encuentro," the international team reviewed the status of the work of the Eucharistic Youth Movement in Africa, Oceana, South Asia, East Asia and specifically in Vietnam. VEYM is present in the United States, Canada, and Australia with youth numbering over 15,000 participants in North America. In the nation of Vietnam alone, there are over 1 million members of VEYM. In India there are over 100,000 EYM participants.
Fr. Fornos reported, "Indonesia, Malaysia and Taiwan have well organized programs. Across Africa there is a wide variation of resources and a huge number of young people to evangelize. The principal challenge across Africa is financial and material support of our work."
Later in the evening, the group was treated to cultural entertainment with a visit from a youth dance troupe who shared Paraguayan Dance and music with the gathering.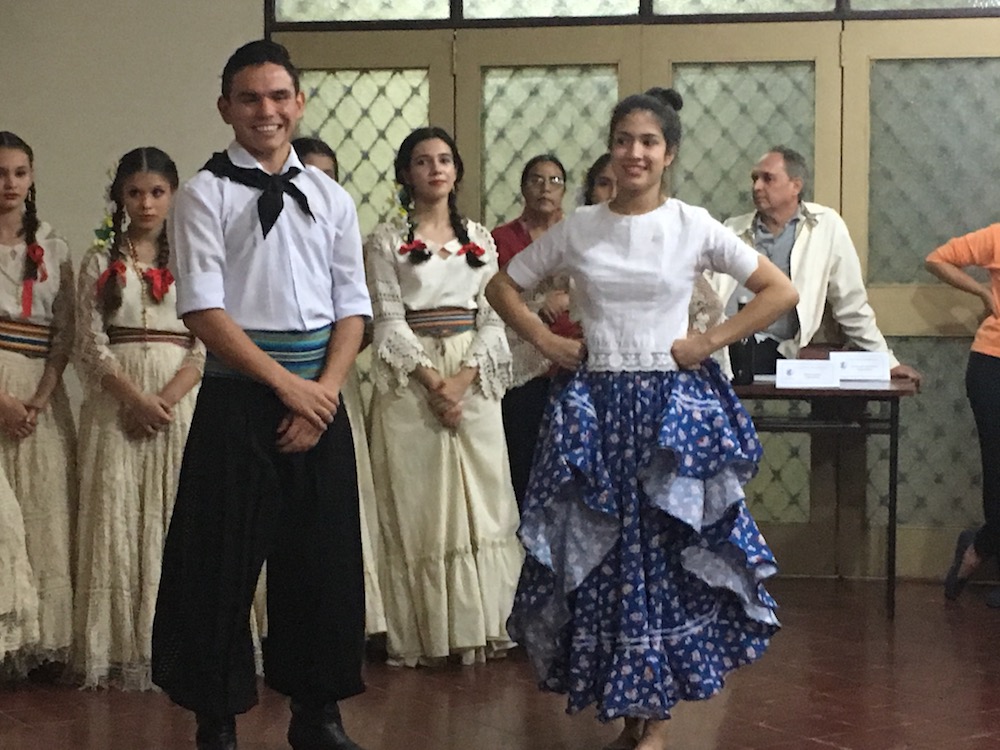 The morning of the fourth day of the encounter has been devoted to reviewing the worldwide progress of the Recreation of the Apostleship of Prayer as the Pope's Worldwide Network. Fr. Fornos reminded the leaders that from 2010 to 2014 conversations, reflection and discernment led to the development of the official document implementing the recreation, approved by the Holy Father in 2014.
The various phases, implementation of the name change from Apostleship of Prayer to the Pope's Worldwide Prayer Network, preceded deeper engagement with the digital world (The Pope Video, Click to Pray, and other Social Media). As the approval by Pope Francis of our revised International Statutes confirmed PWPN as a Pontifical Work, whose offices are housed in the Vatican City State.
Now PWPN puts itself at he service of the mission in the Church approaching parishes and other structures in the Church inviting the formation of local groups that will have Eucharistic Adoration, time of Open Chapel, Parish Missions, Pilgrimages and live the Way of the Heart.
On the afternoon of our fourth day together, the leaders made a visit to the Basilica of Caacupe and the image of the Blessed Virgin Mary blessed there by St. Pope John Paul II and Pope Francis.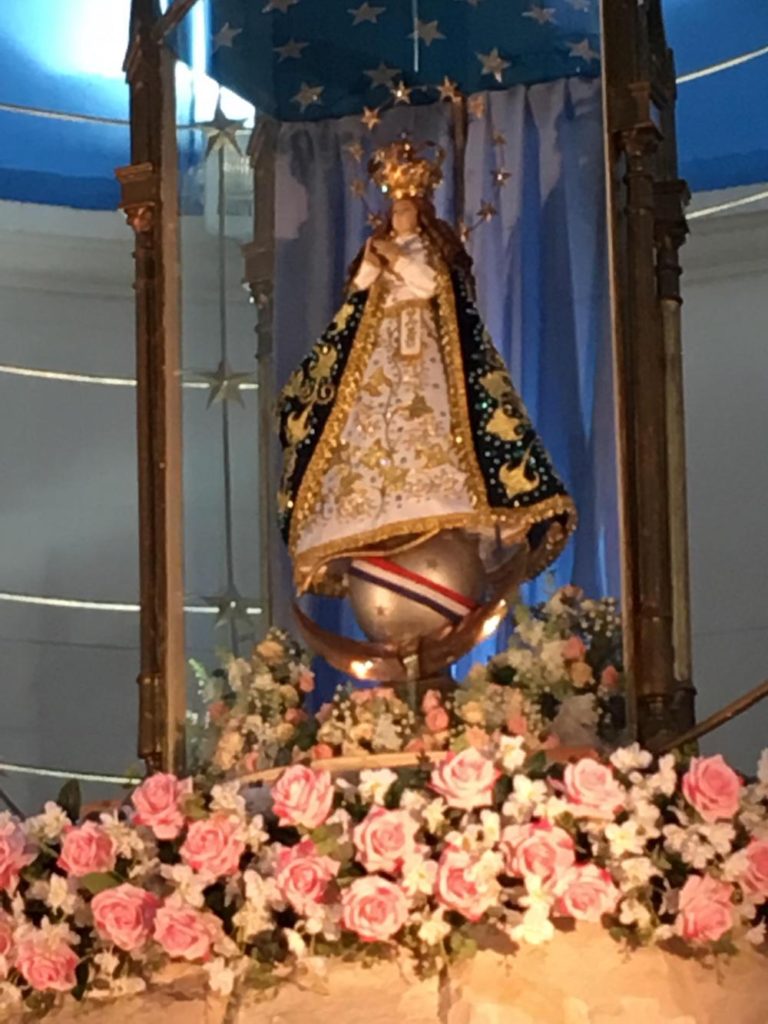 Photo: The image of the Virgin of Caacupe
Photo (above): Visiting a local restarauant for conversation and fellowship.