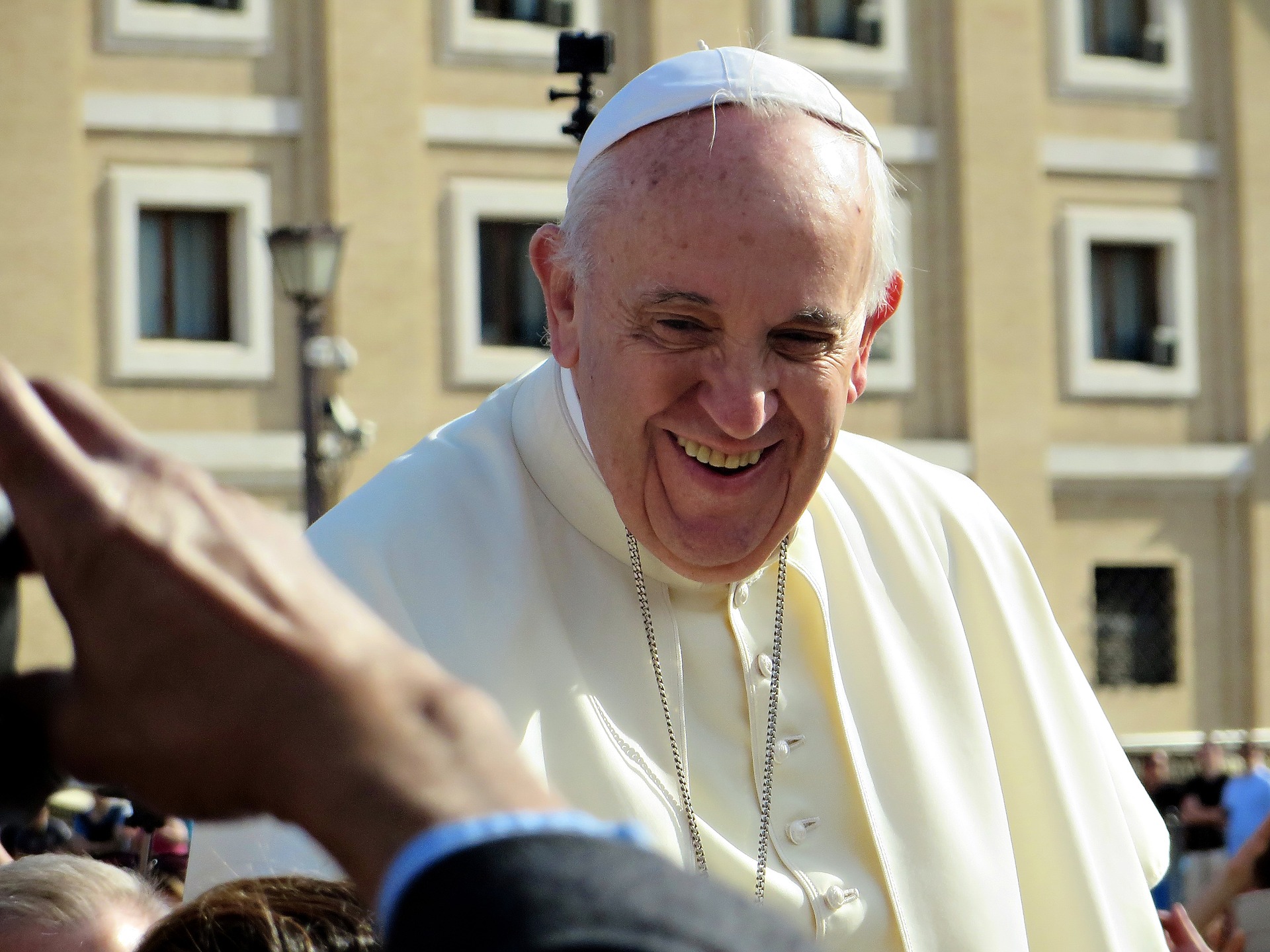 October
For the Synod
We pray for the Church, that she may adopt listening and dialogue as a lifestyle at every level, and allow herself to be guided by the Holy Spirit towards the peripheries of the world.
November
For The Pope
We pray for the Holy Father; as he fulfills his mission, may he continue to accompany the flock entrusted to him, with the help of the Holy Spirit
December
For persons with disabilities
We pray that people living with disabilities may be at the centre of attention in society, and that institutions may offer inclusive programs which value their active participation.
Join Pope Francis Today!
Transform the world through prayer and action.
Receive e-mail updates with the latest prayer intentions, news, and articles.
Download Pope Francis' Prayer Intentions
How are these prayer intentions chosen?
The faithful from around the world suggest papal prayer intentions 
in each country to their national office, which selects some of them and sends those to the 
international office of the Pope's Worldwide Prayer Network in 
Vatican City.
 Through prayerful discernment the international office selects a large number of them and submits them to the 
Pope to help his discernment. After his prayer and discernment he entrusts to the International Director of the Pope's Worldwide Prayer Network the 
official set of monthly prayer intentions, which are then translated into the major world languages and published in print and digital formats.