After a new version of Click To Pray was released, the Pope's Worldwide Prayer Network (Apostleship of Prayer) has just announced a new feature on the app.
Pope Francis himself has opened a profile on the app, and users can directly pray for his special intentions.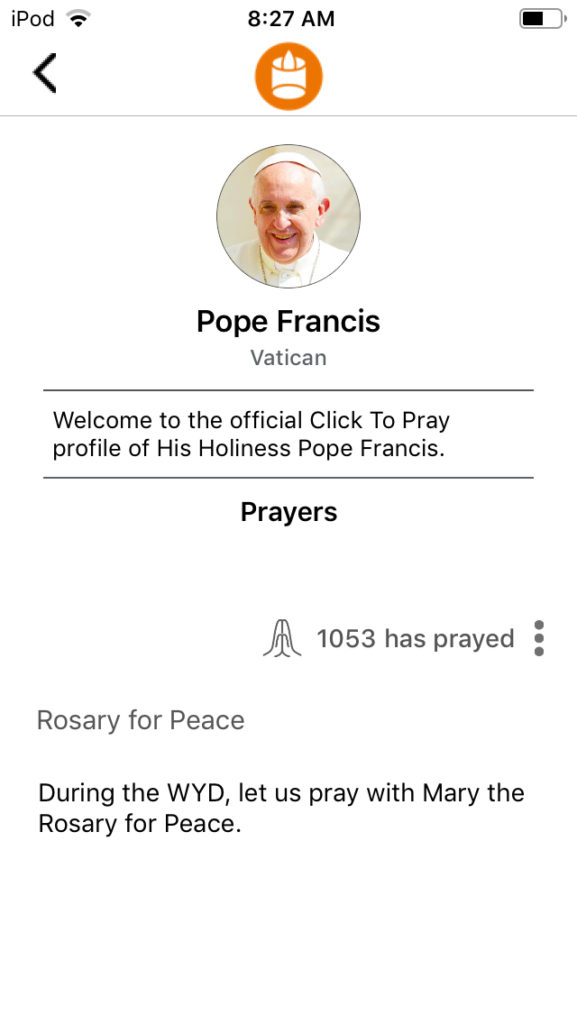 Download Click To Pray today to pray with the Pope!
Watch Pope Francis unveil his profile below!