St. John Paul II said, "[Y]ou must strive to form Christians that are shaped by the Eucharist which gives them the strength to commit themselves generously to embrace all the dimensions of their own life in service of their brothers as the offered body of Christ and his blood which was shed."
He spoke these words in 1985 to the leaders of the Apostleship of Prayer (the Pope's Worldwide Prayer Network). 35 years later, his words ring like a prophecy. He gives us a powerful mission, urging us to stay united to Jesus in the Eucharist.
St. John Paul II believed that a life of service to our brothers and sisters must be fed by the Eucharist, and a devotion to the Heart of Jesus.
"Reconciled with God, the Church and his brothers through the Sacrament of Penance, the Christian is united and nourished in the Sacrament of the Eucharist, by the Heart of Jesus and participates in his work of offering and reparation."
The important work of the Pope's Worldwide Prayer Network continues today, animated by a deep love and devotion to Jesus in the Eucharist. It is through his grace that we are able to put our prayer into action, offering our lives for the Pope's monthly intentions and working for justice in the world.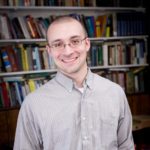 Philip Kosloski is the Digital Content Manager for the Pope's Worldwide Prayer Network (USA) and is also a spirituality writer for Aleteia.org and has been featured on such places as The Huffington Post, Crisis Magazine, The Catholic Herald, Catholic Exchange, National Catholic Register and EWTN Radio.