Do you shop on Amazon for Christmas presents? The good news is that you can help support the Pope's Worldwide Prayer Network (USA) with your regular purchases!
Below is a detailed guide on how to set-up Amazon Smile and support the good work of the PWPN in the United States.
What is Amazon Smile?
"AmazonSmile is a simple way for you to support your favorite charitable organization every time you shop, at no cost to you. AmazonSmile is available at smile.amazon.com on your web browser and can be activated in the Amazon Shopping app for iOS and Android phones. When you shop with AmazonSmile, you'll find the exact same low prices, vast selection and convenient shopping experience as Amazon.com, with the added benefit that AmazonSmile will donate 0.5% of your eligible purchases to the charitable organization of your choice. You can choose from over one million organizations to support" – (AmazonSmile)
How do I use Amazon Smile?
1.Go to smile.amazon.com
2. Sign-in with your normal Amazon username and password

3. If you are new to Amazon Smile just hit the Get Started Button, and then you will be prompted to start an account and then to search for your charity, The Pope's Worldwide Prayer Network. It is the yellow button in the screenshot below.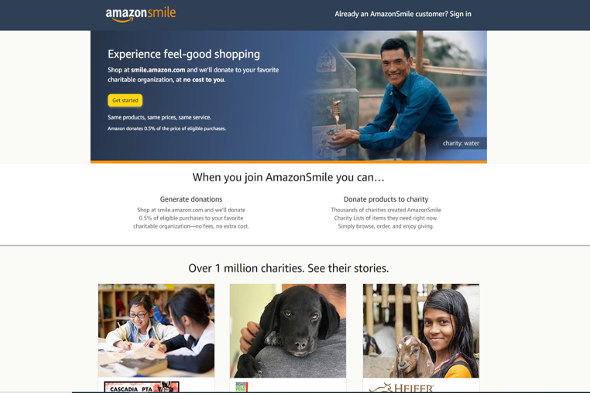 4. If you are returning to Amazon Smile, Go to Your Account, then to Change Your Charity to access the search bar. Below is a screenshot of where to go to select a change in charity.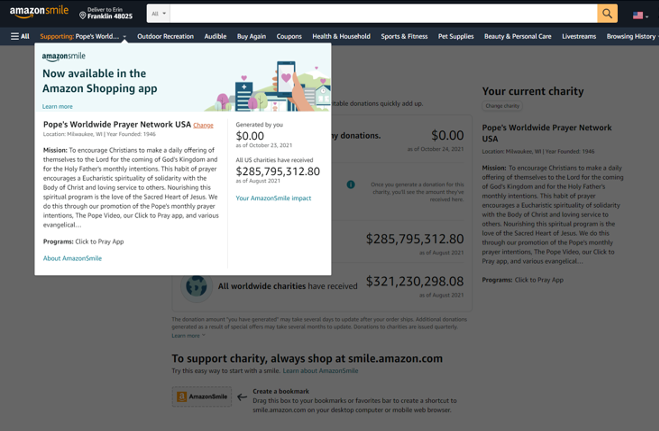 5. Once at the search bar, search for us. Acceptable search names are Apostleship of Prayer, Pope's Prayer Network, and Pope's Worldwide Prayer Network; PWPN does not work.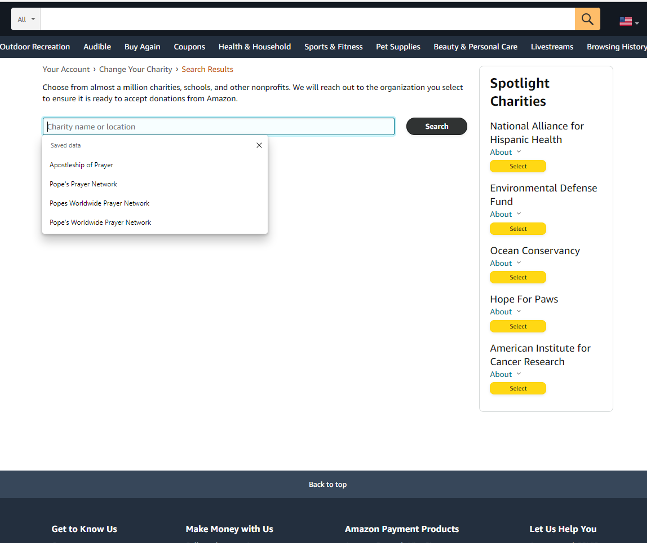 6. Once you find us in the search, press the select button.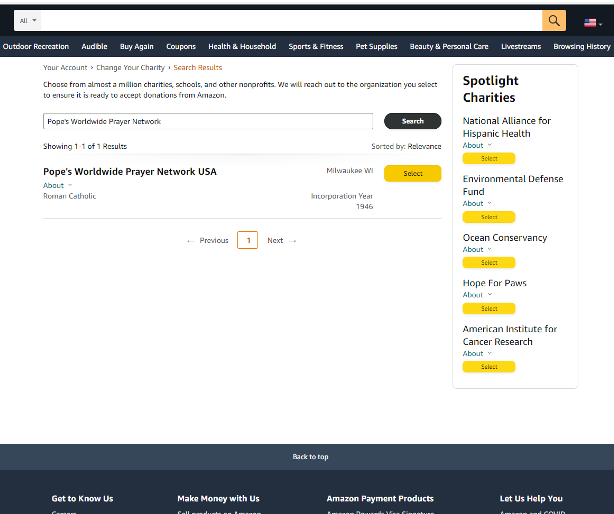 7. Now whenever you buy something through Amazon Smile, 0.05% will go towards advancing the Mission of the PWPN with no additional cost.
Note: Purchase must be made through Amazon Smile, if the purchase is made through normal amazon, even if the through the same account, the donation will not go through.