It can be tempting to think of "missionaries" as only those heroic priests or religious that travel to faraway lands, bringing the Gospel to local tribes. While that may be one aspect, it represents only one way of becoming a missionary.
St. John Paul II explained that all baptized Christians are challenged to become missionaries in their everyday lives.
In a general audience on April 15, 1998 he said,
"Baptism is also a source of apostolic dynamism. The missionary task of the baptized, in conformity with their own vocation, is extensively considered by the Second Vatican Council which, in the document Lumen Gentium, teaches: 'Each disciple of Christ has the obligation of spreading the faith to the best of his ability' (17). In the encyclical Redemptoris Missio, I stressed that by virtue of Baptism all lay people are missionaries (71).'"
The Catechism of the Catholic Church confirms this "missionary mandate" of the lay faithful.
"'Reborn as sons of God, [the baptized] must profess before men the faith they have received from God through the Church' and participate in the apostolic and missionary activity of the People of God." (CCC 1270)
This does not mean, however, that everyone needs to travel to a faraway land, or stand at every street corner to share the Gospel. The Church believes that being a missionary can take multiple forms, always in accord with a person's state in life. For example, a person could be a missionary through their marriage, showing others how a faithful, committed marriage is possible in today's world.
Another example is an elderly person confined to their home being a missionary through prayer, offering each day to the Sacred Heart and praying for missionaries around the world.
All Christians are called to be missionaries, each in our own unique way.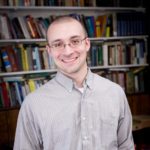 Philip Kosloski is the Digital Content Manager for the Pope's Worldwide Prayer Network (USA) and is also a spirituality writer for Aleteia.org and has been featured on such places as The Huffington Post, Crisis Magazine, The Catholic Herald, Catholic Exchange, National Catholic Register and EWTN Radio.